Start your quote!
Select the amount of
cover you require.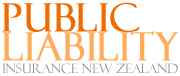 Many types of businesses can benefit from public liability insurance, and in some cases the cover will be mandatory.
Some of most common types of businesses and occupations requiring public liability include the following:
Air Conditioning
Boilermaker
Bricklayer
Builder
Cabinetmaker
Consultant
Dentist
Doctor

Event Organiser
Gardener
Glazier
Groundskeeper
IT Contractor
Landscaper
Mechanic
Panel Beater
Painter

Personal Trainer
Pest Controller
Plasterer
Refrigeration
Retailer
Rigger
Scaffolder
Tiler
Tree Lopper
This list covers only a small portion of businesses that may require cover. Just because your business isn't listed here does not mean you don't need to be covered.
To learn more about whether or not you require this insurance please complete our online quote request or simply get in contact with us. We can put you in contact with a qualified broker who will be able to assist with your needs.
Other Forms of Business Insurance
Whilst public liability is certainly one of the most important forms of business insurance, there are a number of other covers that business owners should consider.
Over the coming weeks we will be adding information to this page about the other forms of cover that we find business owners typically requiring.
To get things started we will take a look at income protection insurance. To help you to understand this product we have put together a special page dedicated to the cover. Click here to check it out.
Other forms of insurance we will cover in the coming weeks (and that we can assist you with) include the following:
Life Insurance
TPD Insurance
Trauma Insurance
Business Expense Cover

Professional Indemnity
Commercial Vehicles
And many more…
For more information about that various forms of insurance that may suit your business the best option is to speak with an expert who is qualified to provide business insurance advice.
We can put you in contact with such an expert. Simply complete our online quote request form or contact us via the website.